Home Design Trends for the Coming Decade
There will always be various direct and indirect factors lead to changes in houses, and these house changes will influence the way we design our homes in the future. Well, in the following paragraphs we dissect information to help you remain posted with the changes of the housing industry, the trend of home design, and how changes and trends will influence kitchen cabinets and flooring in the next decade.
Housing Progress and Changes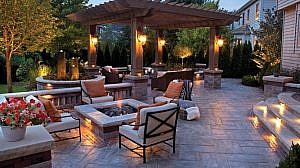 In general, we believe there will be three major changes in the housing industry:
Increase in the Popularity of Outdoor Living
Houses are changing dynamically and have become reflections of our fast-changing lifestyles, to say the least. The idea of having formal dining and living rooms is losing ground with speed and is being quickly replaced by larger rooms and open space designs instead. Since people have embraced informality in their lifestyles, they also seem to be growing impressed with outdoor living. People have started to opt for outdoor rooms and proper outdoor kitchens in lieu of just grills and decks.
Residential Projects will Integrate Into mixed-use Facilities
The pace for the development of large-scale projects might also become slower. The activity might shift to smaller but higher-density projects. This change in approach will lead to the integration of housing projects with other commercial interests. It will also encourage the development of additional facilities for residents from nearby.
Changing Work Patterns will Encourage Growth of Home Offices
We all are now more or less accustomed to the idea of a home office. This was definitely not the case prior to the recession. However, in the period of the housing downturn, the environment will stimulate the idea of smaller homes but at the same time, it will also promote the notion of home offices mainly because of the socio-economic changes that were seen in those days.
Home Design Trends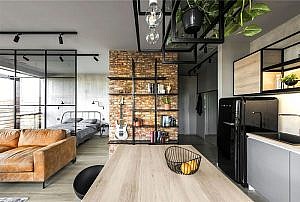 How about the home design trends? We believe there will be six trends which will influence home design:
Ways of Improving Home Environment
One thing the homeowners should always consider is health. In a recent survey, about one-fifth homeowners were unsure whether their home was causing any health problems. Besides, almost one-fourth were certain that something in their houses was the cause of health concerns. People have become concerned about the quality of life indoors with many people complaining about the poor air quality that they have inside their homes. Newer designs have set in, due to this trend, which is safer and healthier for a living.
Personalized But Small Home Designs
A larger number of people are now interested in building homes in locations which are closer to their workplaces and means of public transportation. Since such areas are usually expensive, it is unwise to build bigger homes. Alternatively, people are now moving towards more compact home designs to accommodate themselves in a smaller but personalized space. This trend is here to stay and architects have a job at hand in this regard as smaller spaces require innovative and sleek designs.
Accessibility and Universal Design
People will become well-aware about the importance of universal design and accessibility features in a household. The idea has always been a topic of discussion it is only until recently that it has begun to be practically implemented.
Increased Awareness about Conservation
Energy and water conservation are two of the most talked about topics today and are constantly under discussion. Newer households are becoming concerned with this and are trying to implement new home designs in efforts to curtail their water and power consumption and do it as efficiently as possible. Certain estimates clearly show that people will be on the lookout to build sustainable homes in the future.
Innovative Building Materials
A significant portion of conservation and efficiency deals with materials that will be used in future home constructions and not just the way they are built. There is bound to be a further increase in the usage of low maintenance and renewable materials during the building of homes and it is projected that this trend will amplify in the coming five to ten years.
Efficiency, Design, and Technology
Technology has a role to play in shaping home design trends as well. It is predicted that the use and implementation of technologies which enhance efficiency are bound to increase especially energy-efficient lighting systems. Home designs will change too in order to allow as much natural light in as possible to reduce the use of lights.
What does these all mean for the Flooring and Cabinets Industry?

Kitchen and Emerging Technology
Kitchens will remain at the center of family activities. Obviously, social and economic trends will influence directly over design, features, and materials, but won´t change the concept of creating kitchen-centric houses.
But on the other hand, the always increasing role of technology in our lives makes a difference when we think about design.  For example, desktop computers tend to be replaced by laptops, smartphones, and tablets. The emerging of wireless technology has turned every space in the house into a potential office/workplace/chill room. Some robotic vacuum makes our cleaning jobs much easier. All of these emerging technology will also influence the future kitchen design: the combination of the kitchen design and technology should provide a comfortable and convenient experience to homeowners.
Simple and Green Solutions
The right way to go about designing your home is to keep things as simple as possible and try to incorporate those products which are easy to install and maintain. Going green is essential when it comes to future home design as well and we will see it playing a significant part in the materials that we use for building our homes and, especially for the flooring.
Conclusion
There is a whole new wave of transformational changes in the housing industry which has got residential architects thinking about newer ways of catering to those changes. These changes will be well-reflected in our lives and will continue to do so in the coming days.
Related Blogs